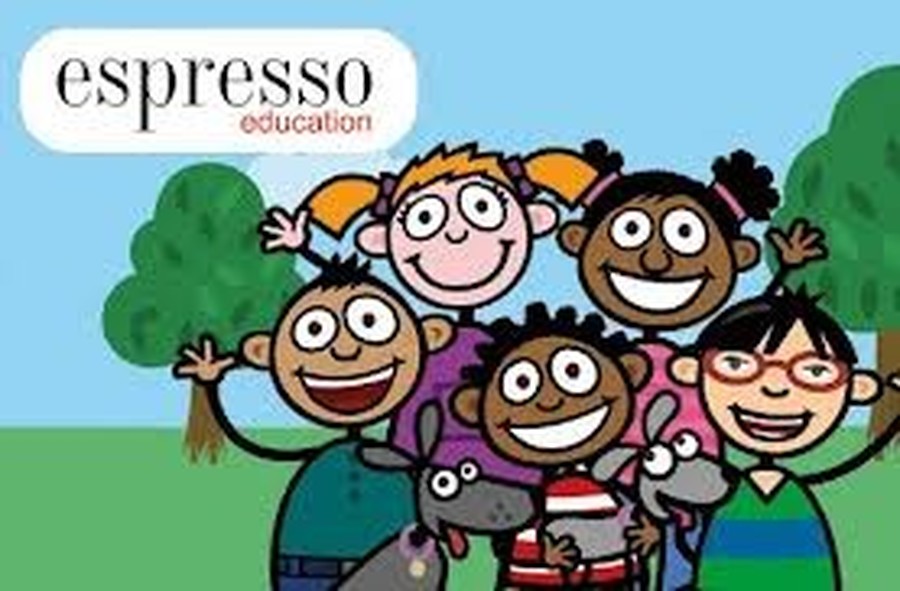 Home learning with Espresso...
Espresso is a website designed for both teachers and pupils. It can be used as a resource that can be teacher-led or facilitate pupils working independantly in a safe online environment, through video and other multimedia elements.
"Our mission: To transform education by encouraging the true integration of technology into classroom instruction through the use of powerful and compelling digital content."
Benefits for You: Parents/carers
Strengthens school-to-home links

Provides children with a safe learning environment, in school and at home

Enables parents to be involved in their child's development

Offers tailored support for parents on the curriculum and mentoring their children
Benefits for You: Pupil
The range and combination of the resources appeal to children with different learning styles, and helps them to recall, retain and transfer learning across subjects

Includes special features to suit those with learning disabilities, EAL, behavioural issues and physical disabilities

Involves pupils in the world around them and introduces them to new experiences

Empowers pupils to learn on their own with resources that can be used for independent research

Keeps pupils engaged with a huge variety of activity types that avoids too much repetition

Helps make learning fun!
Available at: http://www.espresso.co.uk/features/
Espresso is not available for parents to purchase.
Little Ozzies Nursery have purchased this resource especially for the use by children, parents and staff.
As part of our mission to work with parents as partnerships, we believe this will help to develop and consolidate your child's learning.
Visit the website https://online.espresso.co.uk/espresso/login/Authn/UserPassword and ask a member of staff for Little Ozzies personal login details to access the wide variety of resources!